Free Virtual Event
The Future
of Automation

For Business Development, Proposal Management, and Contracts teams.
Join us on February 23rd, 2023 for Optimize23, a virtual event featuring expert speakers and lasting approximately 7 hours. Best of all, it's completely free for all attendees! Can't make it for the live event? No problem - all sessions will be recorded and made available on-demand for you to watch at your convenience.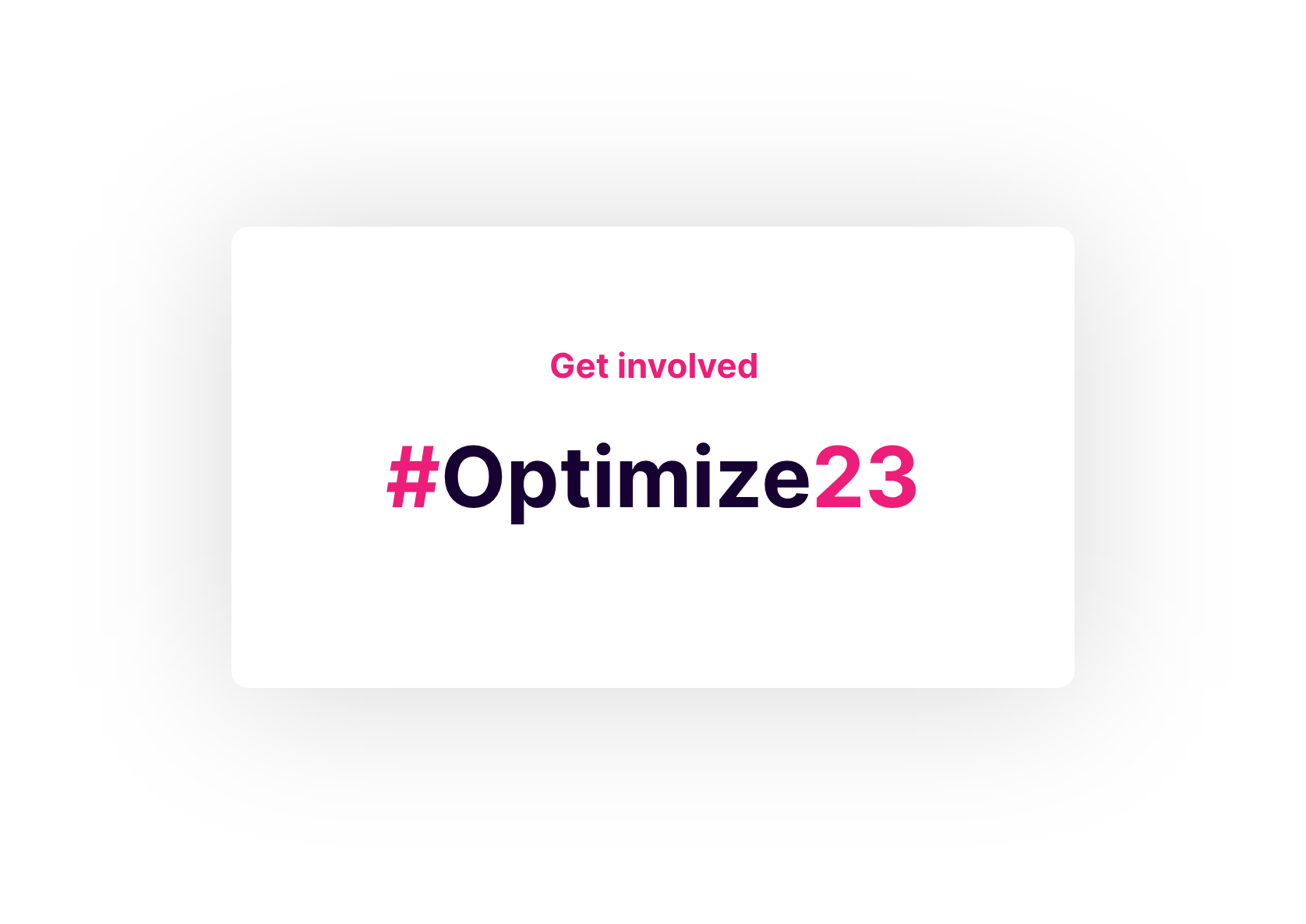 Don't miss out on the chance to learn from world-class organizations and optimize your own business processes at Optimize23. This virtual event is packed with professional development opportunities, networking, and expert industry knowledge. Plus, with a virtual platform, you have the flexibility to choose which presentations and speakers you want to see from the comfort of your own location. Join over 2,000 professionals from various fields, including proposal, tender, capture, sales, operations, and business development, for a day of learning and growth.
Digital Transformation

Government Contracting

Change Management

Automation in Bid, Proposal & Contract Management

Reinventing Processes for Progressive Organizations

Avoiding Burnout

How to Win More Business

Key to Business Writing and Clear Communications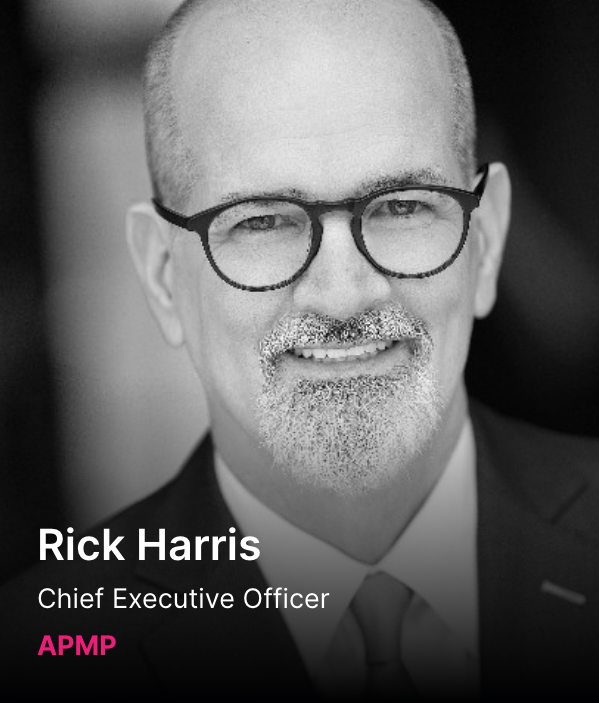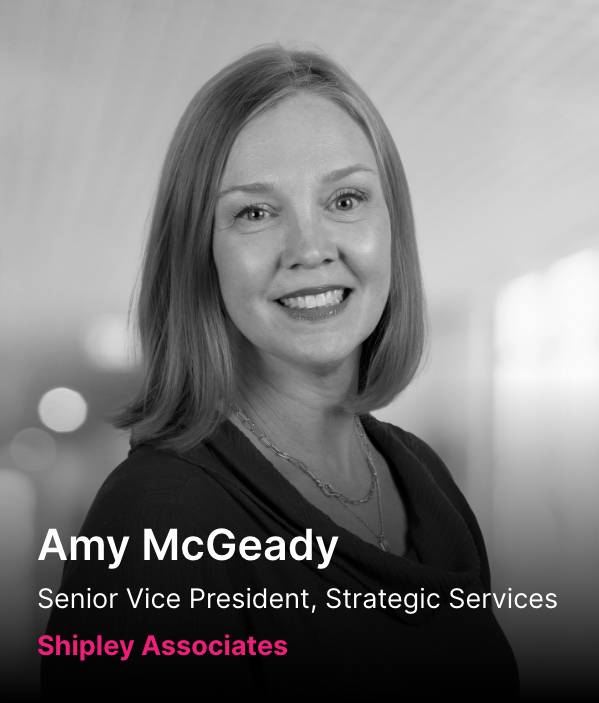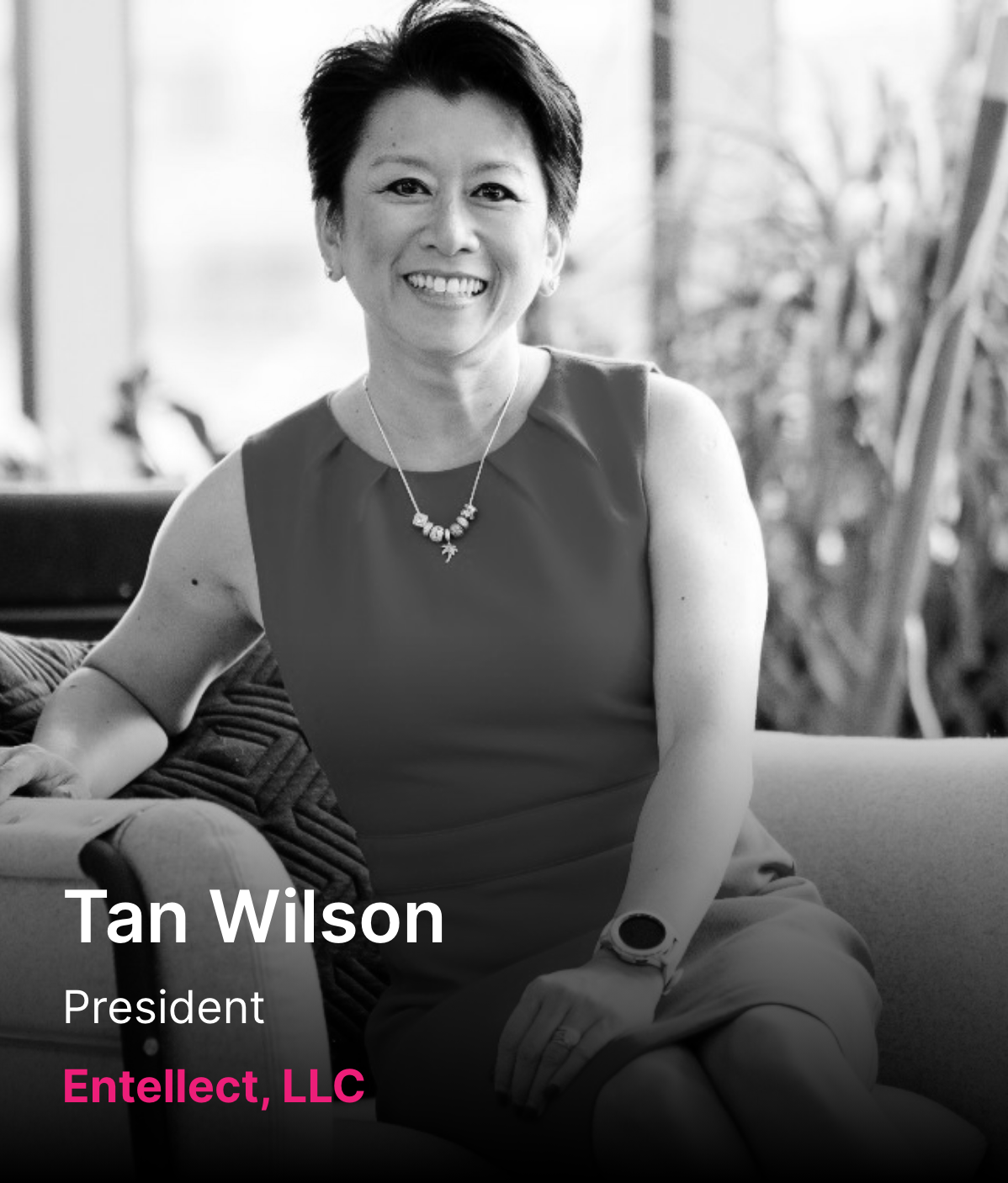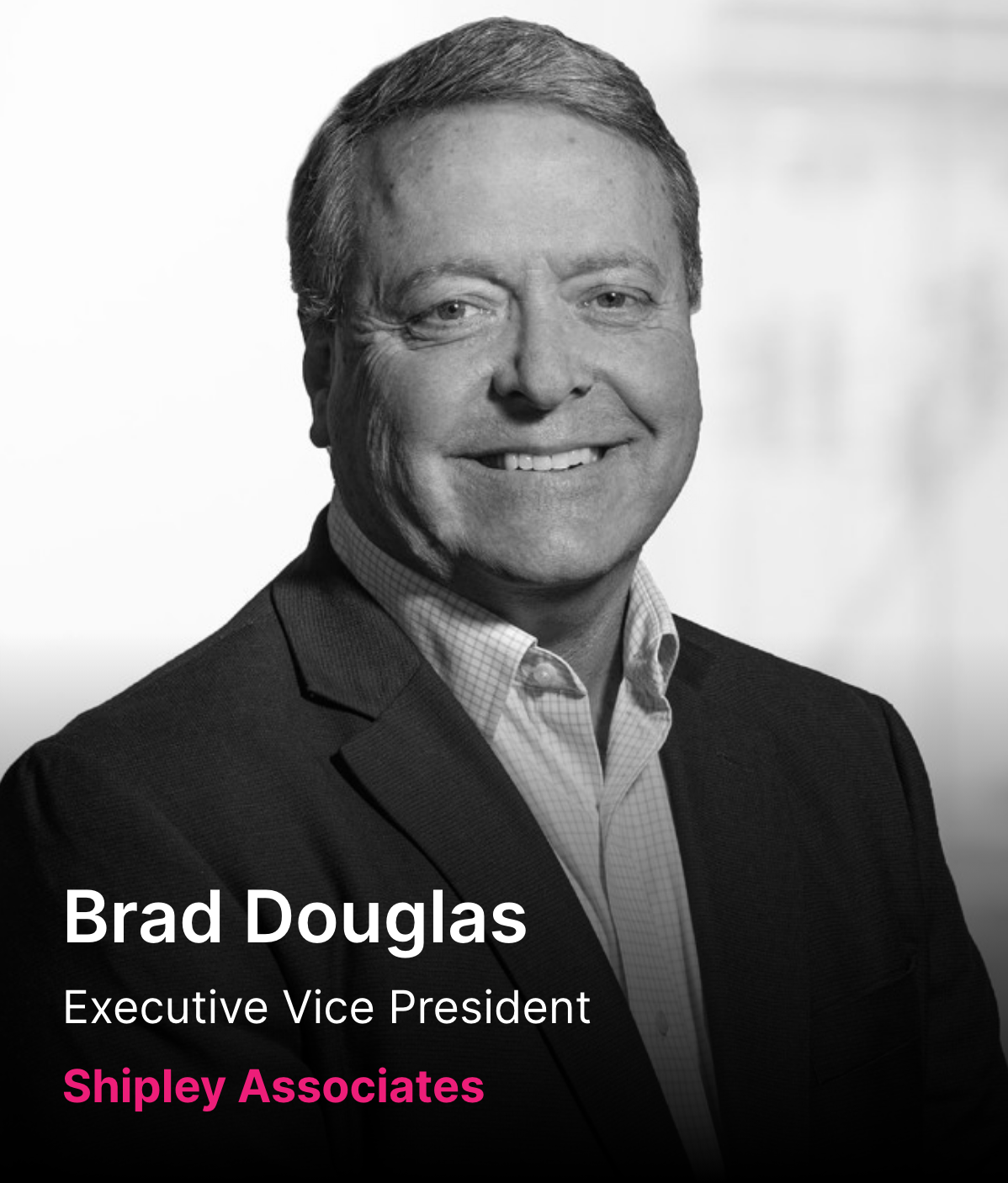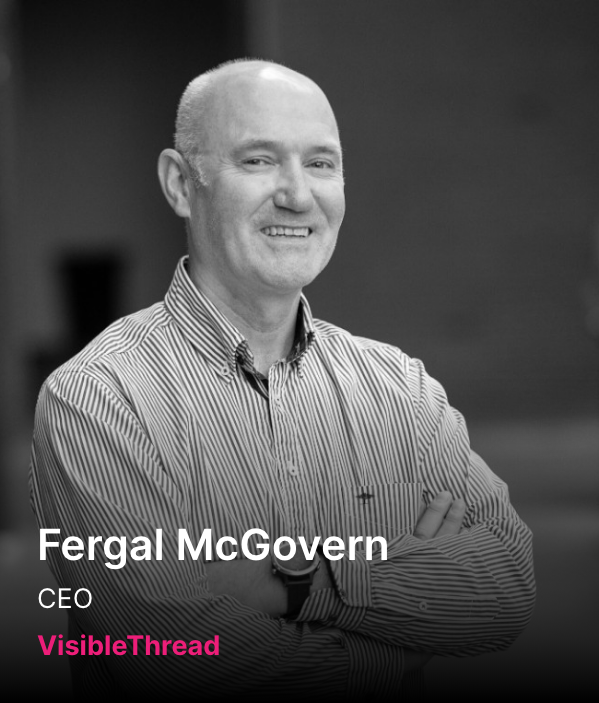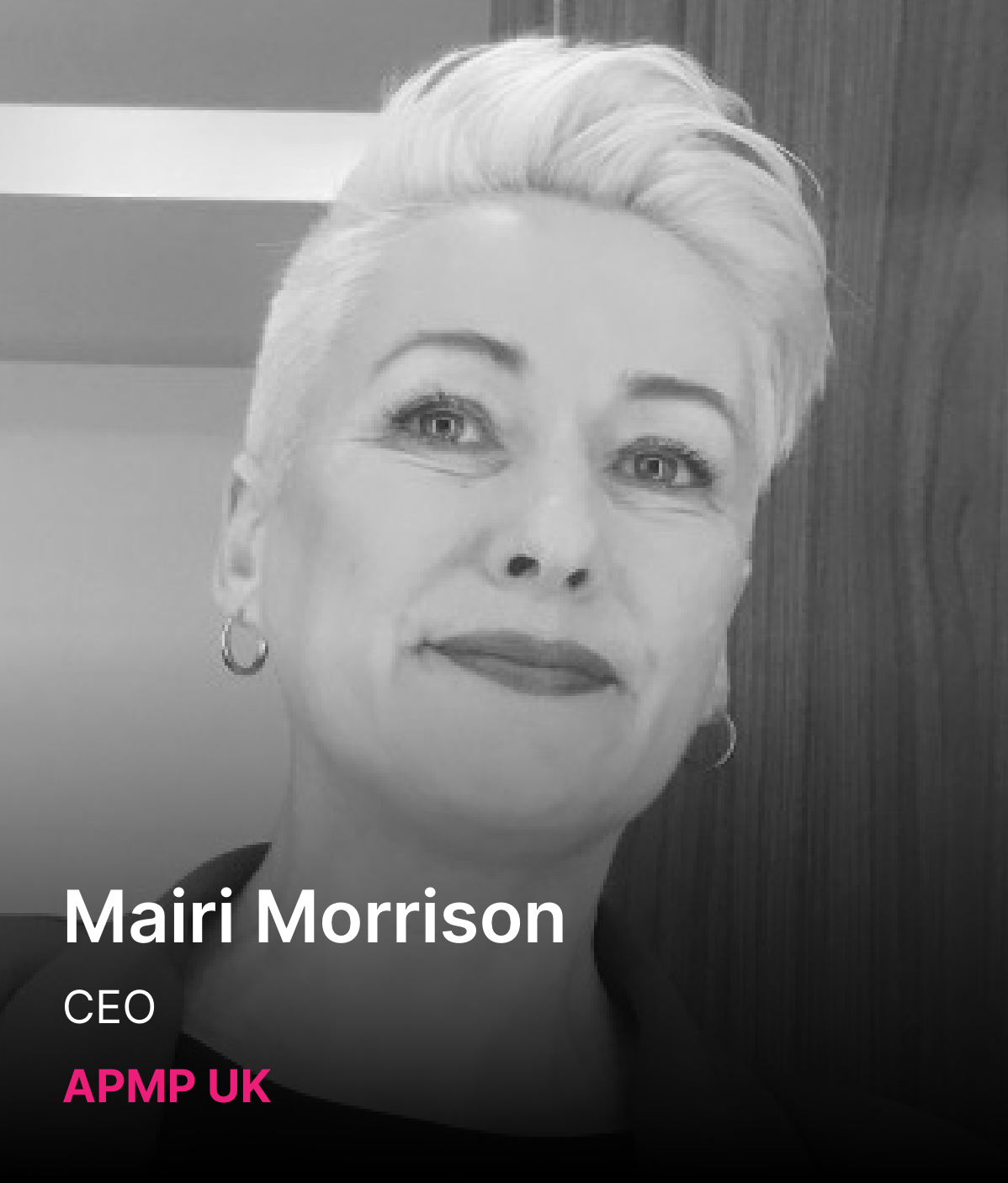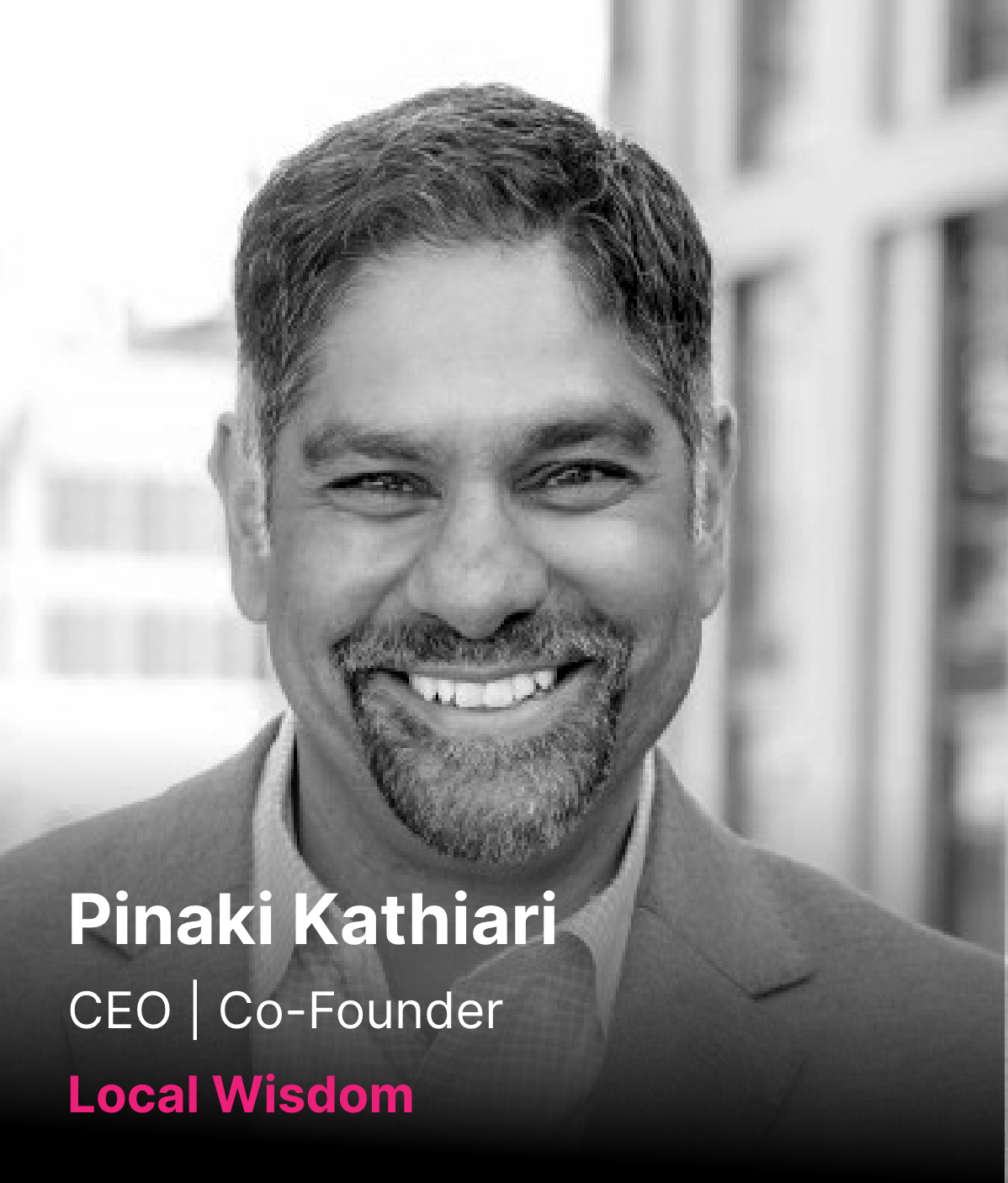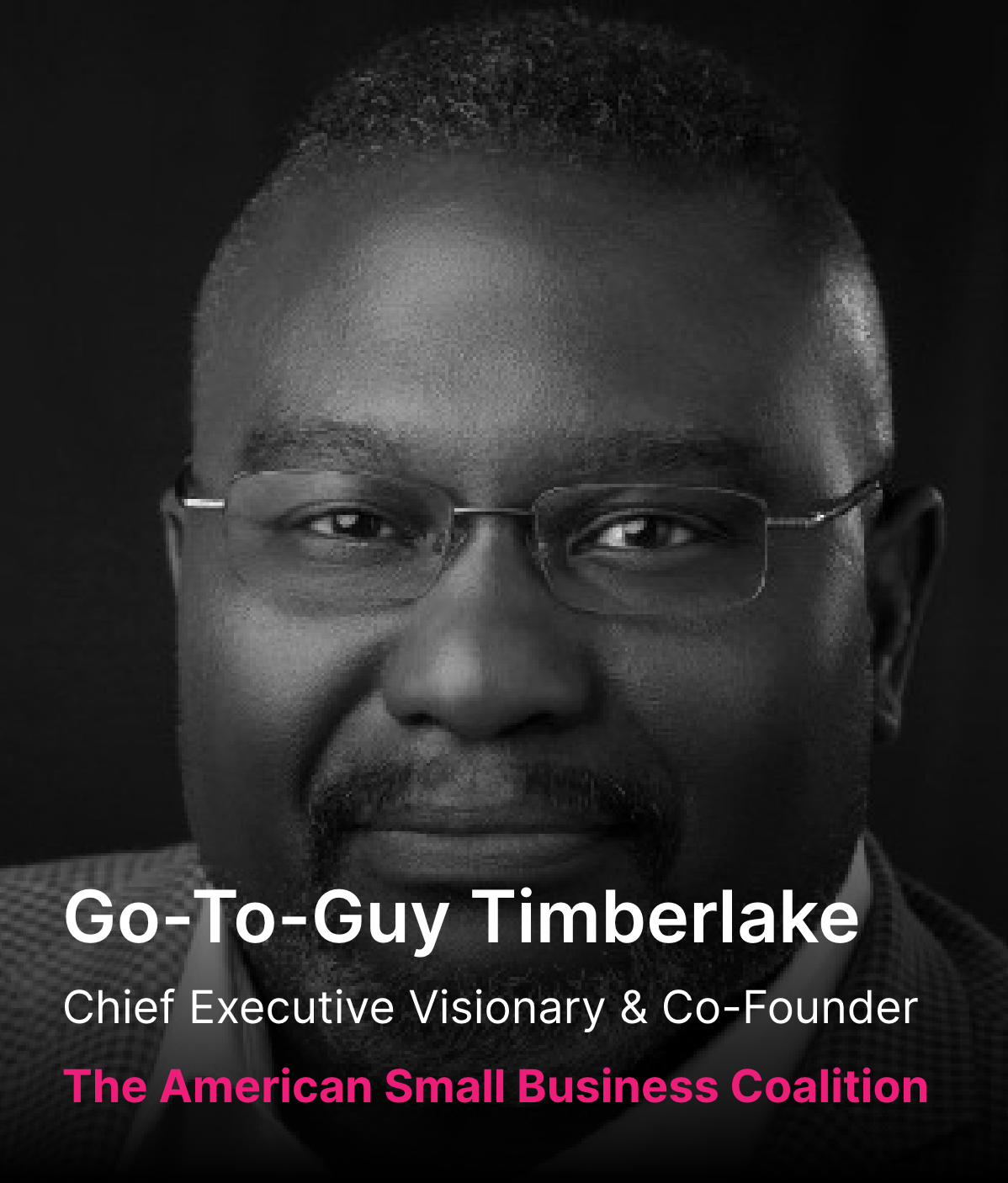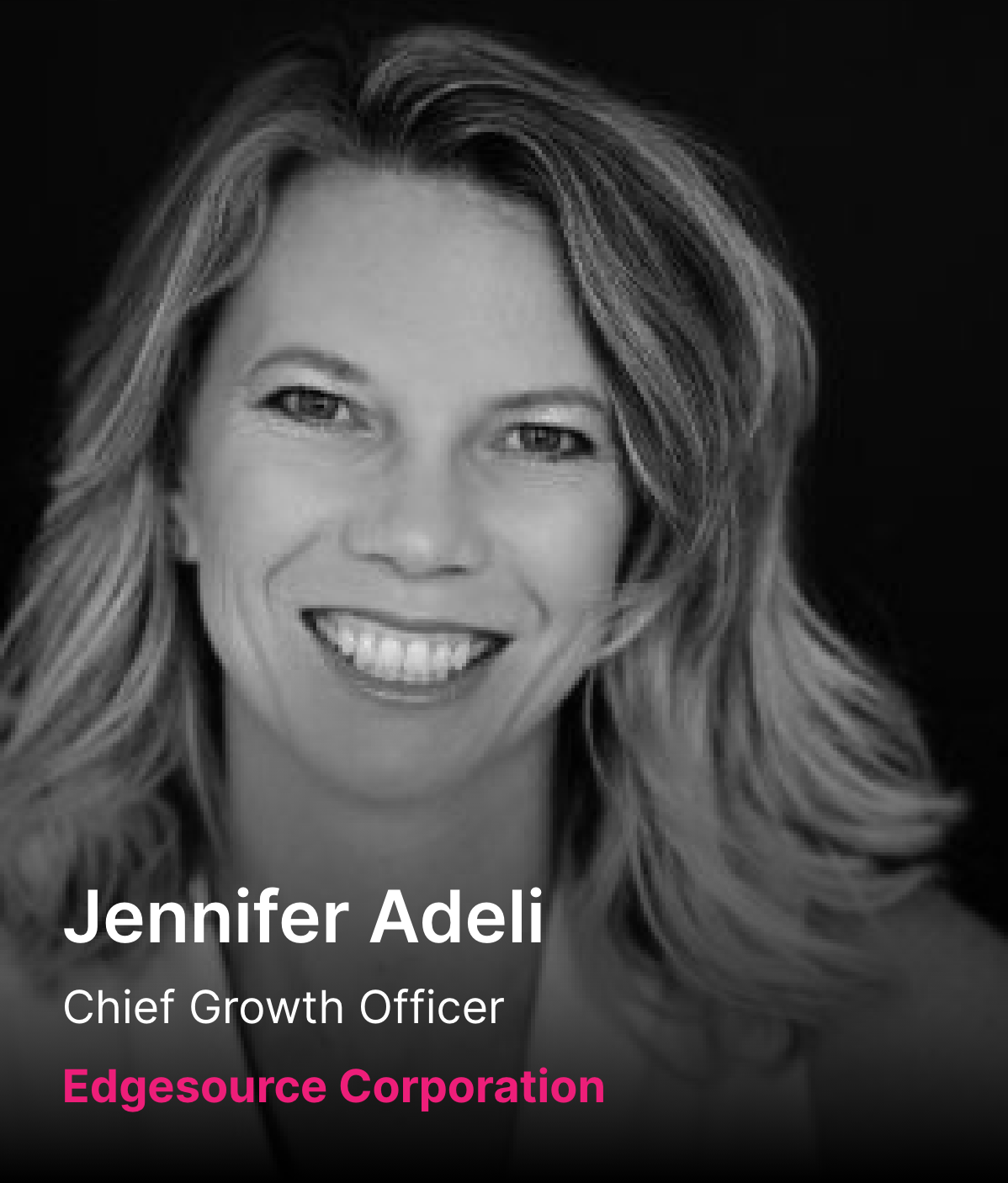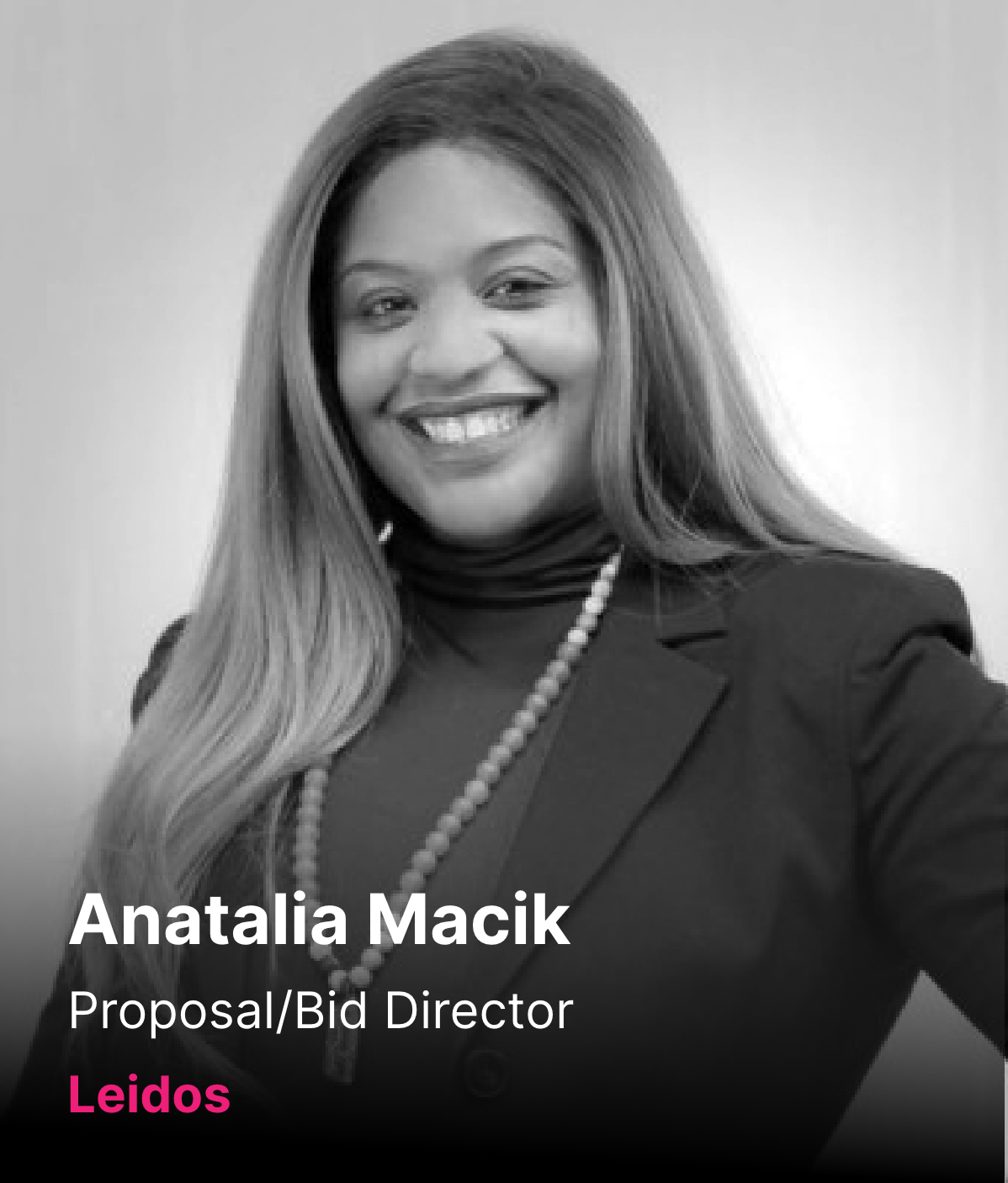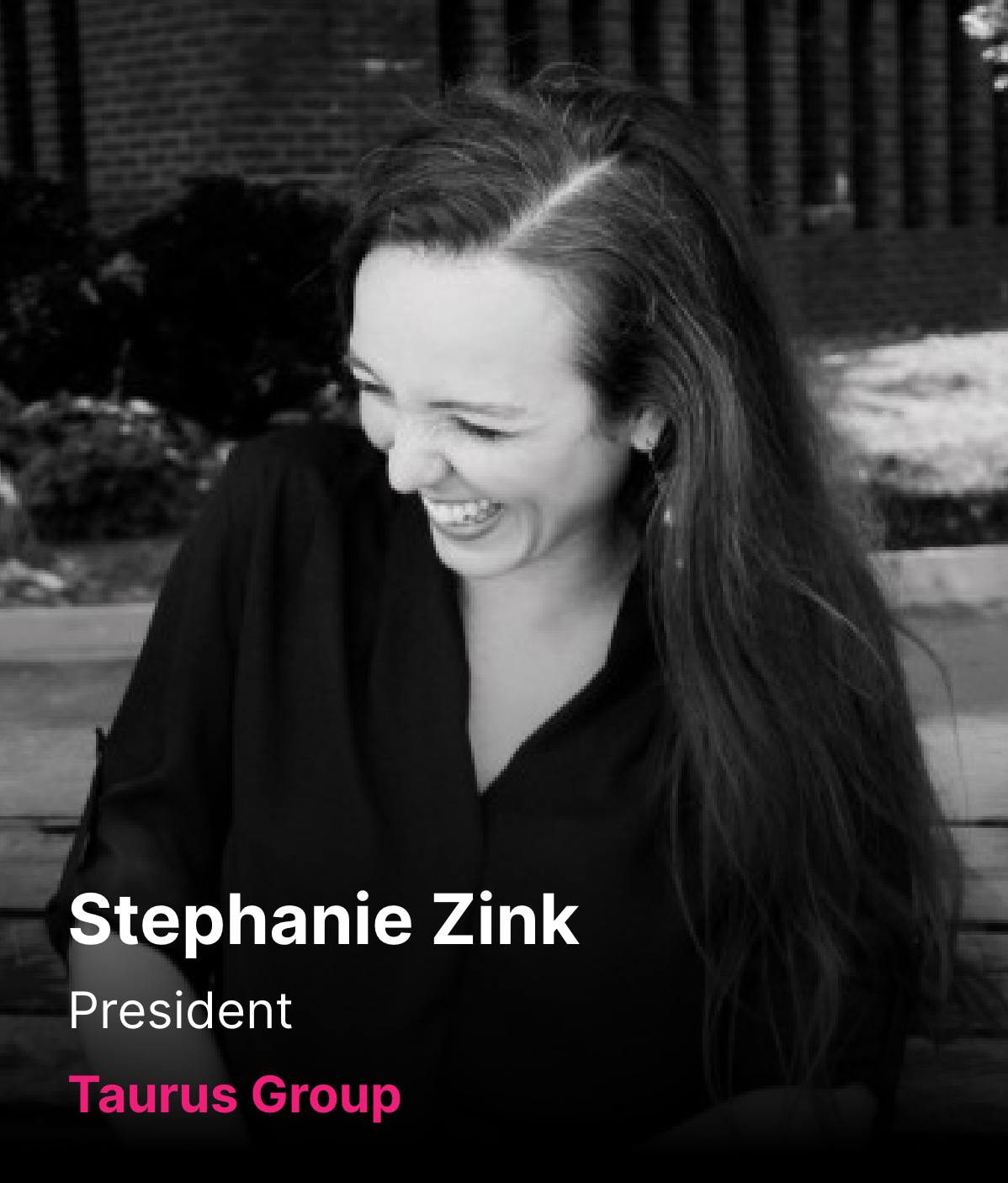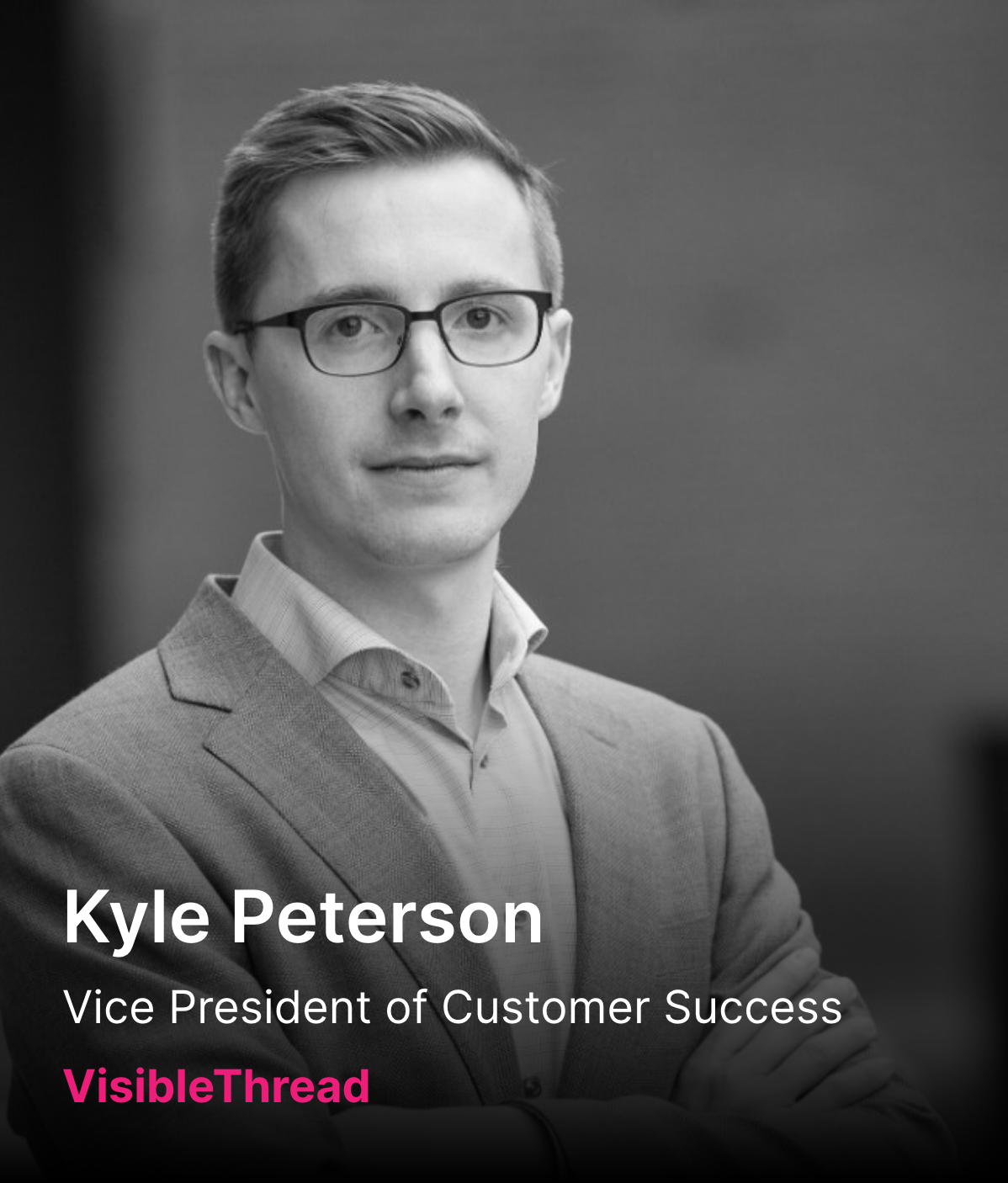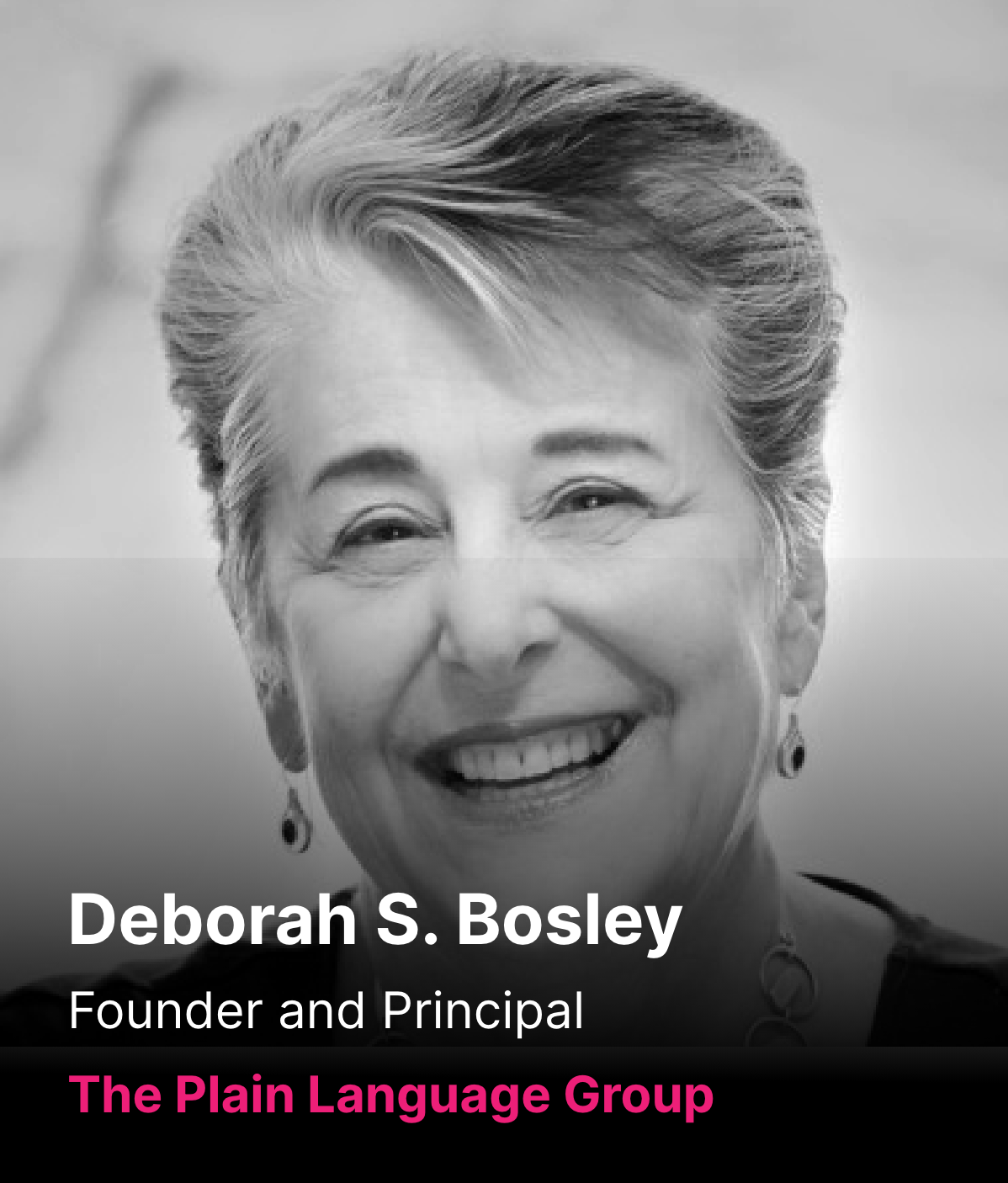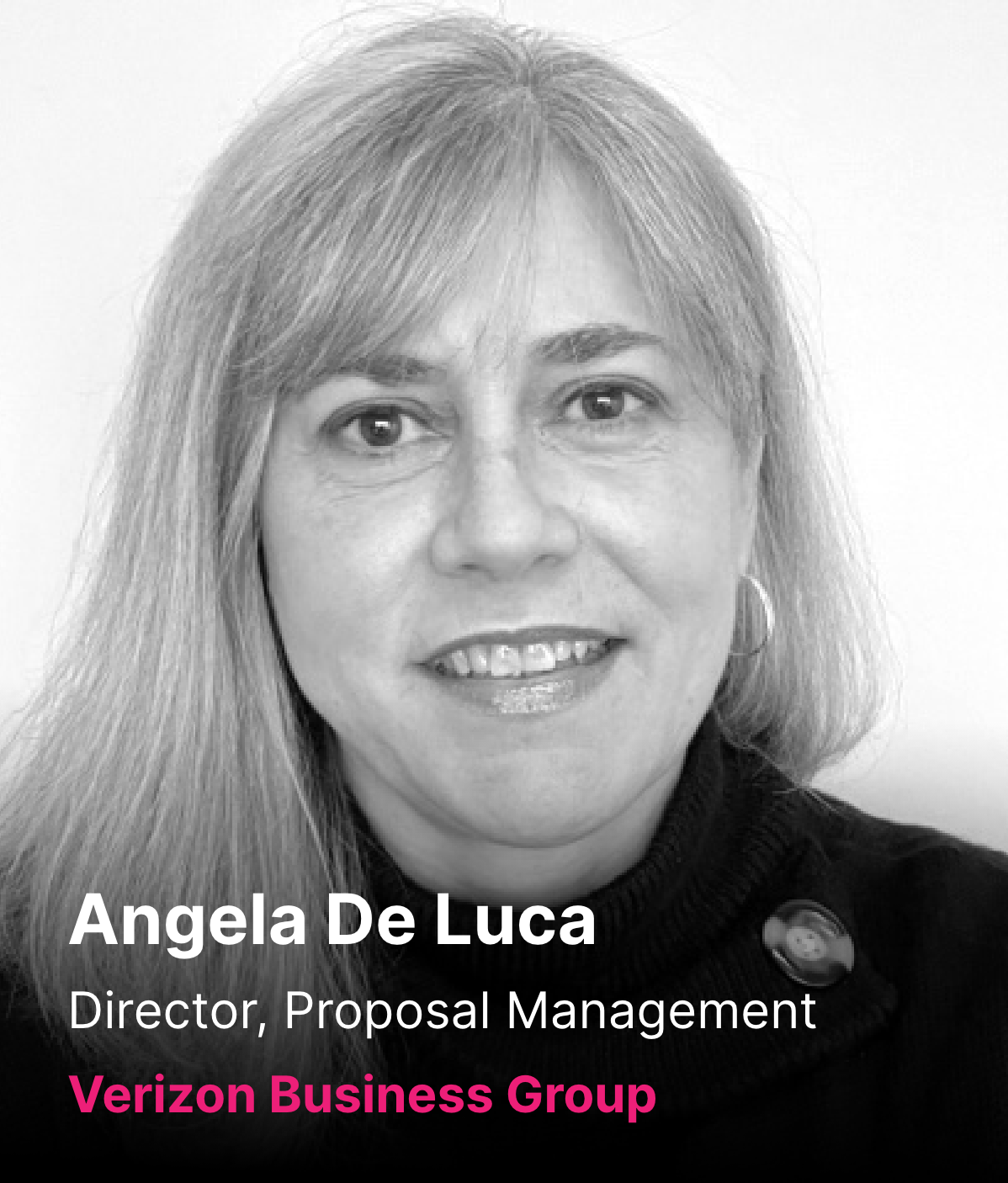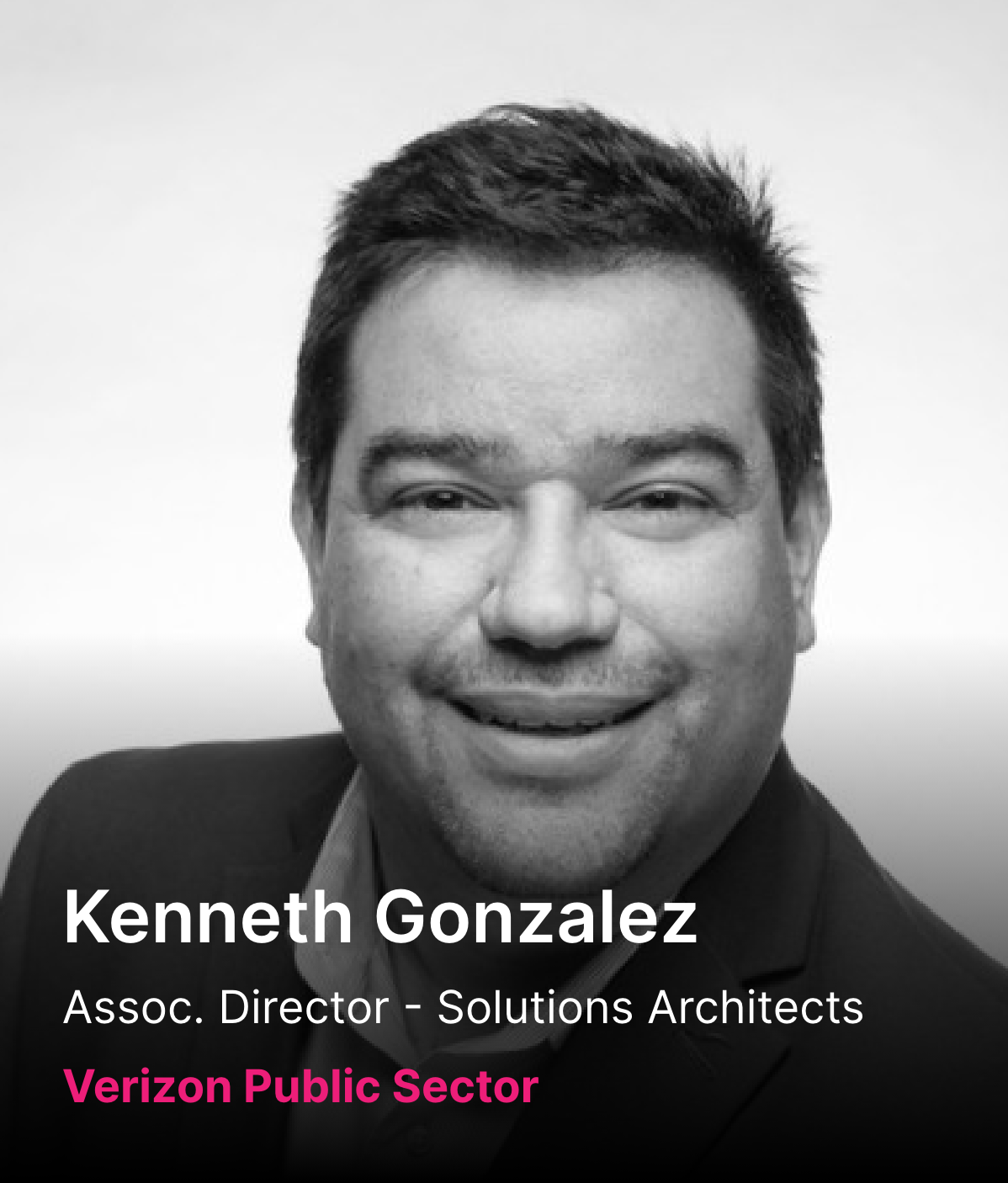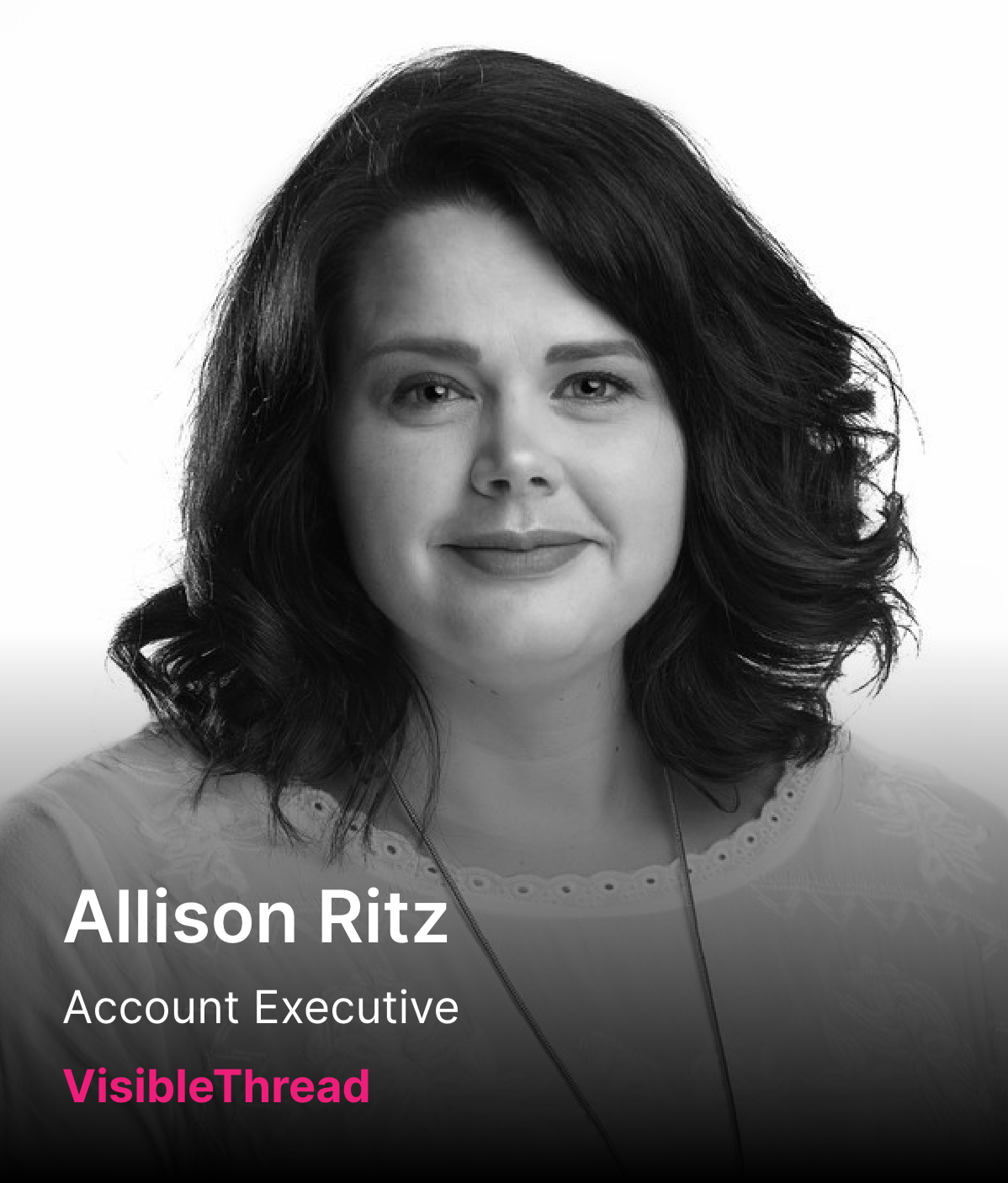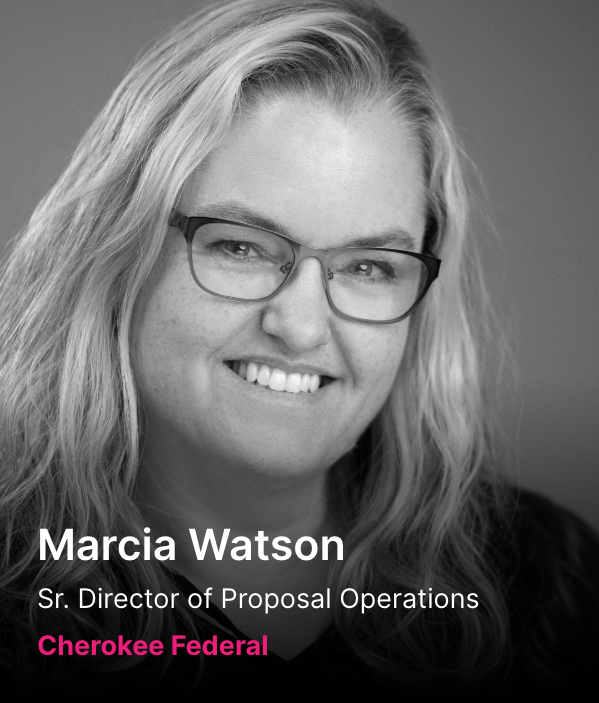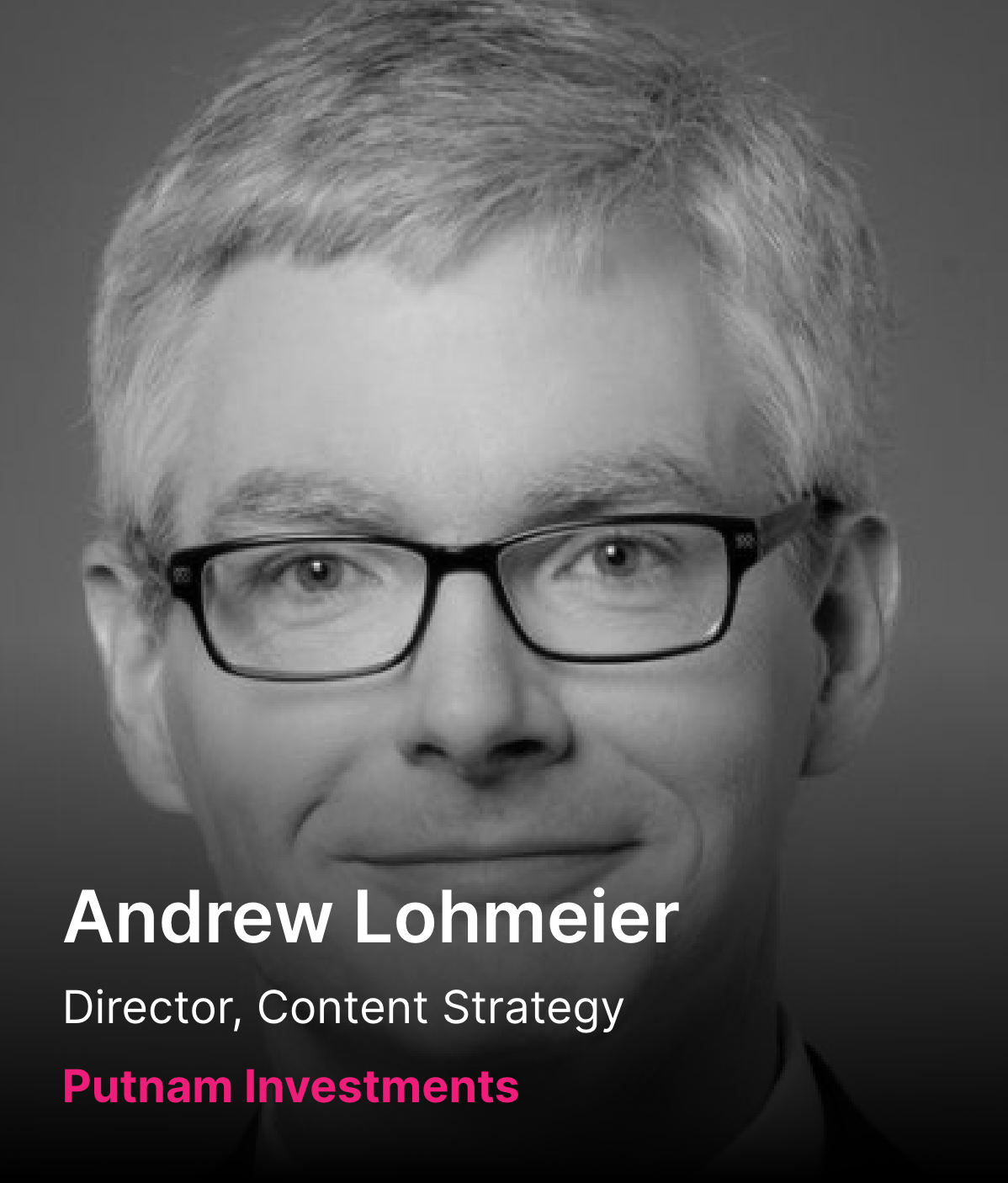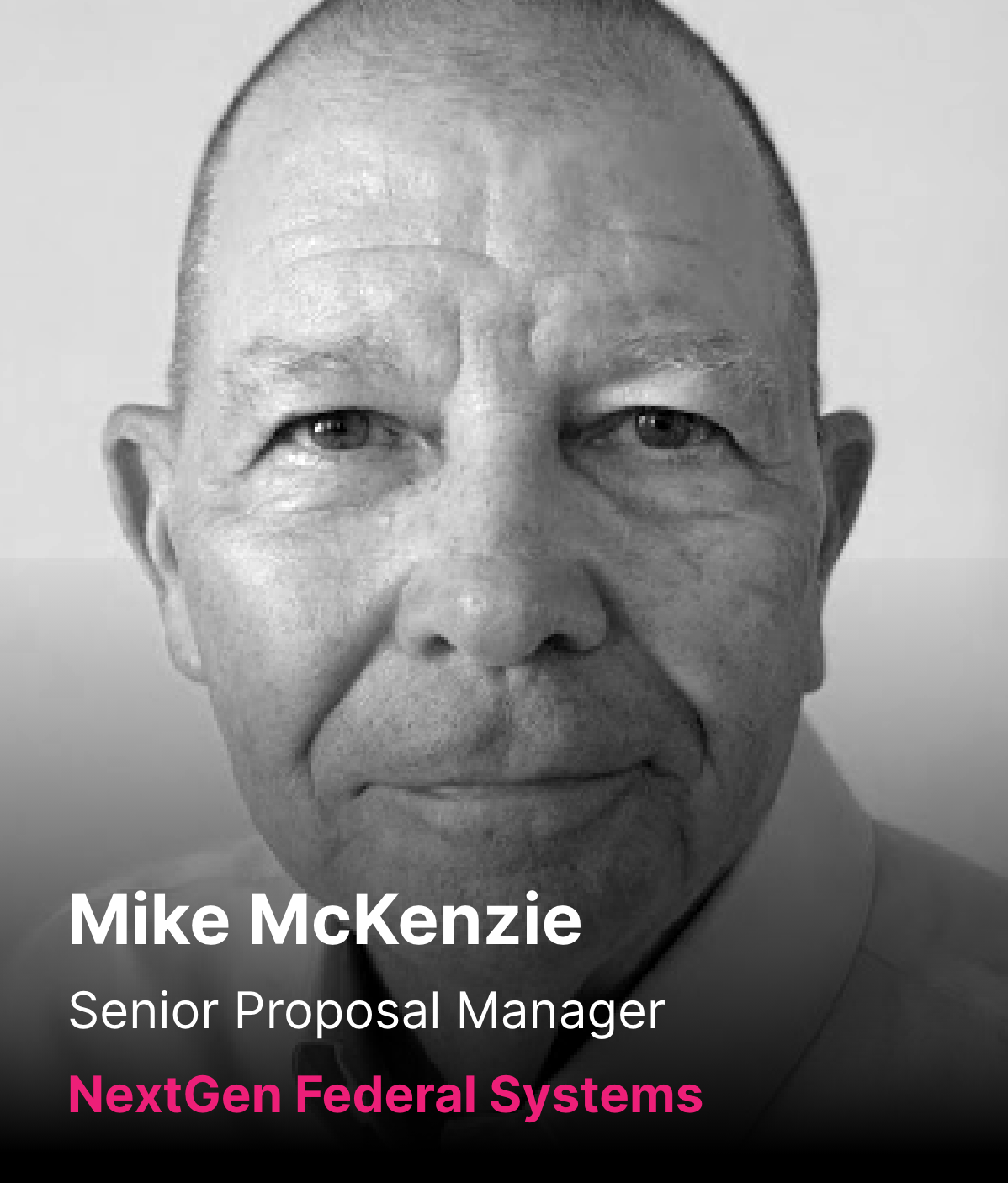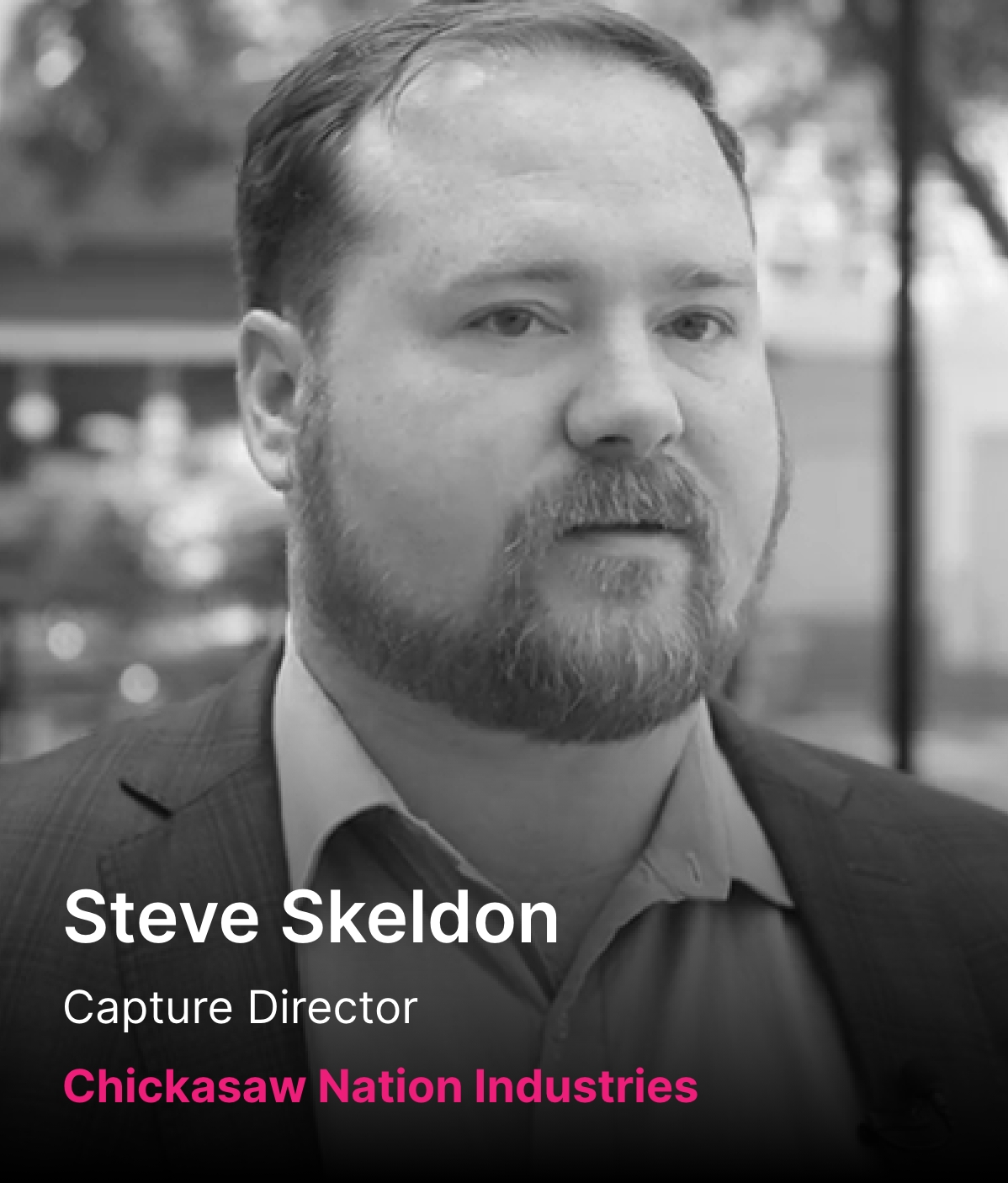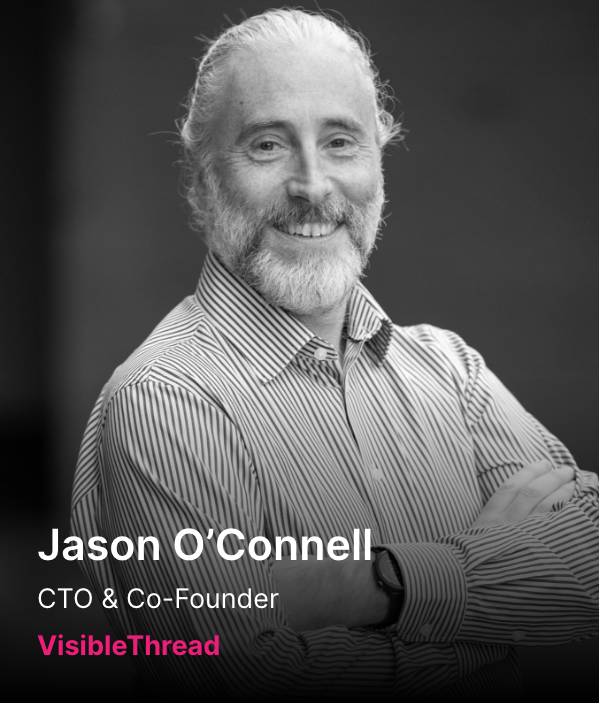 Speakers
Title
Description
Format
Rick Harris
CEO of APMP

Fergal McGovern
CEO and Founder of VisibleThread
Preparing for Tomorrow: The Role of Automation in shaping our Future
A must-attend event for business leaders and professionals looking to stay ahead of the curve in the rapidly-evolving world of automation. In this talk, you will hear from two industry experts: Fergal McGovern, founder and CEO of VisibleThread, and Rick Harris, CEO of APMP, as they share their insights on the impact of automation on various industries, as well as the opportunities and challenges it presents. They will also discuss the latest trends and innovations in automation and their implications for businesses and organizations, and share practical strategies for leveraging automation to drive growth and improve efficiency.
Roundtable Discussion
Anatalia Macik Proposal & Bid Director at Leidos
Contracting Success Story: Insights for Government and Commercial Contracting
Join us for an informative customer spotlight where Leidos' Proposal & Bid Director, Anatalia Macik, will share her valuable insights on navigating the complex world of government and commercial contracting. Learn proven strategies for success with VisibleThread, and gain valuable knowledge on how to master the art of winning contracts in both government and commercial sectors. Whether you're new to the contracting world or a seasoned professional, this customer spotlight is a must-attend event for anyone looking to improve their chances of success in the competitive world of government and commercial contracting.
Customer Spotlight
Fred Vlchek
Business Development Operations at Pragmatics

Marcia Watson
Sr. Director of Proposal Operations at
Cherokee Federal

Steve Skeldon
Capture Director at Chickasaw Nation Industries
Maximizing Success through Collaboration: Proposals, Business Development, and Capture
Join us for a panel discussion on how to maximize success through collaboration in proposals, business development, and capture. We'll be sharing VisibleThread customer insights from organizations such as Cherokee Federal, Chickasaw Nation Industries, and Pragmatics. The panel will be discussing the challenges and opportunities of collaboration in the proposal process, and the best practices they have used to increase win rates and improve performance. This is a unique opportunity to learn from industry leaders who have been successful in implementing collaboration in their organizations and ask them questions. Whether you're a proposal manager, business developer, or capture manager, this panel discussion is a must-attend event for anyone looking to improve their collaboration efforts and win more business.
Customer Spotlight
Brad Douglas, Executive VP

Amy McGeady
Senior VP

Shipley Associates
Transform your proposal process with these proven optimization strategies
Teams that follow a repeatable proposal process that's based on best practice consistently win more business with greater efficiency. Team members experience fewer miscommunications and frustration and more alignment and productive teamwork.
In this session, Amy and Brad will provide an overview of the Shipley process – a process that produces winning results across industries.
We'll talk through how to tailor this process to fit your organization's needs, highlighting some common pain points and solutions for overcoming them.
Industry Workshop
Kyle Peterson

VP of Customer Success at VisibleThread
Efficiency and Accuracy: A Product Showcase Workshop on VT Docs
Join us for an interactive product showcase workshop to discover how VisibleThreads' VT Docs can revolutionize your document management process. Our team of experts will demonstrate the features and capabilities of VT Docs and show you how it can help you improve the efficiency, accuracy, and compliance of your document management process. The workshop will include hands-on exercises and real-life examples of how VT Docs can be used to streamline document management in different industries and applications. Attendees will learn how VT Docs can help with identifying and managing risks, compliance, and version control in documents, and how it can help with collaboration and sharing of documents. This is an excellent opportunity to see VT Docs in action, ask questions and get a feel for how it can benefit you and your organization. Whether you're a document manager, compliance officer or a business leader, this workshop will provide valuable insights and practical takeaways that you can apply to your own work.
Industry Workshop
Jason O'Connell
CTO, and Co-Founder at VisibleThread
What's Next for VisibleThread? A Look at Our Product Roadmap
Join us for this exciting session where we will be revealing the future of VisibleThread's product roadmap. Our product experts will be sharing the latest advancements and upcoming features that will be transforming the proposal development and management process. You will have the opportunity to learn about the new capabilities that will be available to help you improve your proposal process and win more business. Whether you're a proposal manager, business developer, or capture manager, this webinar is a must-attend event for anyone looking to stay ahead of the game and take their proposal process to the next level.
Industry Workshop
Kevin Press,
Principal at Kevin Press Communications

Andrew Lohmeier Content Strategy Director at Putnam Investments

Pinaki Kathiari
CEO and Co-Founder of Local Wisdom
Driving Change through Effective Communication: The Key to Success in Organizational Transformation
Join us for a thought-provoking panel discussion on driving change through effective communication. Speakers Kevin Press, Andrew Lohmeier and Pinaki Kathiari will be sharing their expertise on how effective communication is the key to success in organizational transformation. The panel will discuss the challenges of communicating change within an organization, and the strategies and best practices that have been successful in driving the change. They will also share the insights from their experience in leading organizational transformation in different industries. This is a valuable opportunity to learn from industry leaders and ask questions about how to effectively communicate change in your own organization. Whether you're a business leader, manager, or communication professional, this panel discussion is a must-attend event for anyone looking to improve their organizational change efforts.
Roundtable Discussion
Deborah Bosley
Founder and Principal of The Plain Language Group
The Cost of Clear Communications
Join us for a session led by Industry expert Deborah Bosley, where you will learn about the financial upside to clear communication in today's business world. Deborah will share her knowledge on the financial impact of poor communication and provide valuable insights on how to improve your organization's communication strategies to save time and money. Attend this session to gain valuable insights and tools that you can immediately implement to improve communication in your workplace. Whether you're a business owner, manager, or communications professional, this session is a must-attend event for anyone looking to improve their organization's bottom line through effective communication.
Industry Workshop
Scott Salvody, Account Executive at VisibleThread
Unlocking the Power of VT Writer: A Product Showcase Workshop
Join us for an interactive product showcase workshop to discover how VisibleThreads' VT Writer can elevate your organizations writing skills and streamline your workflow. Our team of experts will demonstrate the features and capabilities of VT Writer, and show you how the software can help you improve the quality, consistency and efficiency of your writing. The workshop will include hands-on exercises and real-life examples of how VT Writer can be used to improve writing in different industries and applications. This is an excellent opportunity to see VT Writer in action, ask questions and get a feel for how it can benefit you and your organization. Whether you're a writer, editor, or a business leader, this workshop will provide valuable insights and practical takeaways that you can apply to your own work.
Industry Workshop

NCMA

and Contract Management

Navigating the Evolving Landscape of Contract Management
Join us for an in-depth roundtable discussion on the evolving landscape of contract management. Our distinguished panel, featuring VP of Customer Success Kyle Peterson and members of the National Contract Management Association (NCMA), will share their insights and expertise on the latest trends, challenges, and best practices in contract management. The discussion will cover a wide range of topics, including the impact of technology on the contract management process, the role of data analytics in contract management, and the importance of compliance and regulatory requirements. The panel will also discuss the challenges that organizations face in managing contracts in the current business environment, and will provide practical tips and strategies for navigating these challenges. Whether you're a contract manager, procurement professional, or a business leader, this roundtable discussion will provide valuable insights and practical takeaways that you can apply to your own work.
Roundtable Discussion
Mairi Morrison
CEO of APMP UK
Overcoming Burnout in Proposal Management: Strategies for Sustaining Productivity and Well-being
Join us for an important industry workshop where Mairi Morrison will share her latest research on burnout in proposal management, and provide valuable strategies for sustaining productivity and well-being. Mairi will provide an in-depth look at the causes of burnout and its impact on proposal managers and teams, as well as practical tools and techniques for preventing and managing burnout. Whether you're a proposal manager, a team member or a leader, this workshop will give you the insights and tools needed to overcome burnout and thrive in your role. Don't miss this opportunity to learn from one of the leading experts in the field and take your proposal management to the next level.
Industry Workshop

Angela De Luca Director - Public Sector Proposals

Kenneth Gonzalez Assoc. Director at Solutions Architects

Grace Trick Public Sector Contracts Manager - Compliance at Verzion

Verizon's Journey towards Greater Automation: A look at VisbleThread's role

Join us for a customer spotlight with Angela De Luca, Kenneth Gonzalez and Grace Trick from Verizon who will share their journey towards greater automation and the role that VisibleThread played in it. During this session, they will discuss how Verizon was able to improve its pre and post award processes by automating parts of proposal development, contracts management, and solutions architecture. They will also share the specific results and benefits that they have seen from using VisibleThread. This is a unique opportunity to learn from a leading industry player about the power of automation and how it can be used to improve proposal development and management process. Whether you're a proposal manager, contracts manager, solutions architect, business developer, or capture manager, this customer spotlight is a must-attend event for anyone looking to improve their automation efforts and win and execute more business.

Customer Spotlight
Guy Timberlake
Chief Executive Visionary and Co-Founder of The American Small Business Coalition

Giving yourself the Opportunity to Succeed

This is a discussion for any executive and professional in federal contracting on how to treat themselves kindly to maximize their potential success. It's not at all aligned with the description you have. If that is the direction you prefer, then you are looking at one of my traditional sessions. An important note is that Proposal Development is not an area of expertise for me. My skill areas include Strategy, Market Research, Marketing, Business Development, and Capture management.
Industry Workshop
Jennifer Adeli
Chief Growth Officer (CGO) at Edgesource Corporation

Stephanie Zink President of Taurus Group

Tan Wilson
President of Entellect, LLC
Collaboration for Success: A Roundtable Discussion on Leveraging Teamwork to Win Proposals, Drive Business Development, and Capture Opportunities
Join us for a thought-provoking roundtable discussion on the power of collaboration in the proposal, business development, and capture process. Our panel of experts will share their insights and experiences on how they have leveraged teamwork to win more proposals, drive business development, and capture more opportunities. The discussion will delve into the various ways that organizations can harness the power of collaboration to improve the efficiency and effectiveness of their proposal and capture processes. Topics will include best practices for building and leading high-performing teams, ways to overcome common challenges that arise when working in teams, and strategies for fostering collaboration across different departments and levels of an organization. Whether you're a proposal manager, business development professional, or a leader in your organization, this roundtable discussion will provide valuable insights and practical takeaways that you can apply to your own work.
Roundtable Discussion